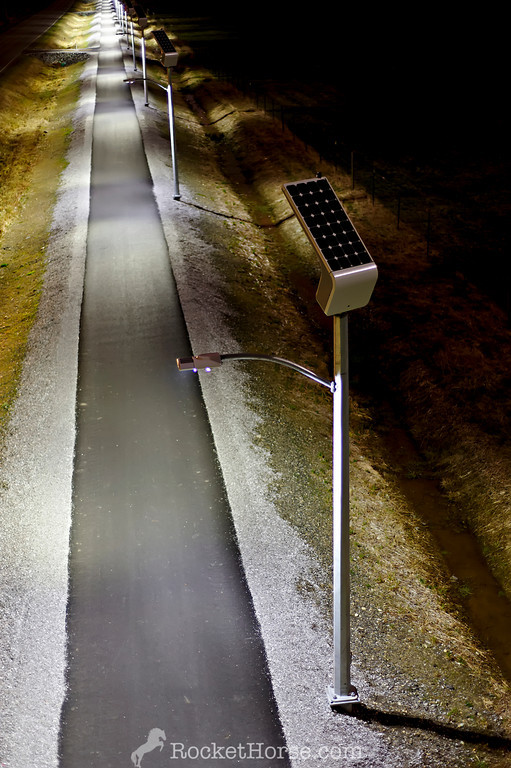 VICTORIA, BRITISH COLUMBIA CANADA (June 16, 2011) Carmanah Technologies Corporation (TSX: CMH) is pleased to announce that the EverGEN 1710 solar LED outdoor light, an industry–recognized advancement in off-grid lighting, has been named Finalist in the International Design Excellence Awards (IDEA)Program. Established in 1980, the IDEA Program recognizes design excellence in a broad range of fields and is considered the preeminent design competition in North America. Past winners include Apple, Mitsubishi and Samsung Corporation.
Developed in a partnership with leading innovation firm frog (formerly frog design), the EverGEN 1710 is a compact integrated solar-powered lighting solution for off-grid illumination. Featuring advanced occupancy sensing (AOS) technology and a sleek, modern design, the EverGEN 1710 is swiftly being recognized within the lighting industry as an advanced off-grid lighting solution.
Ted Lattimore, Carmanah's CEO, stated "We are honoured to be recognized by the IDEA Program. It is a distinction that reaffirms our company's strength in engineering and product design and will accelerate the product's success in the marketplace."
In 2010, the EverGEN 1700-series with AOS received additional recognition in the Illuminating Engineering Society Progress Report for providing a significant advancement to the art and science of lighting.