We're looking for stand-out people
Joining Carmanah means joining an award-winning company that has been a pioneer in solar technology for more than two decades. We have a worldwide reputation as an innovative, forward-thinking company, and we're always on the lookout for exceptional talent. Carmanah is committed to making diversity, equity, and inclusion part of everything we do—from how we build our products to how we value and empower our people.
Want to be part of a passionate team that strives to make a difference? Check out our open positions below.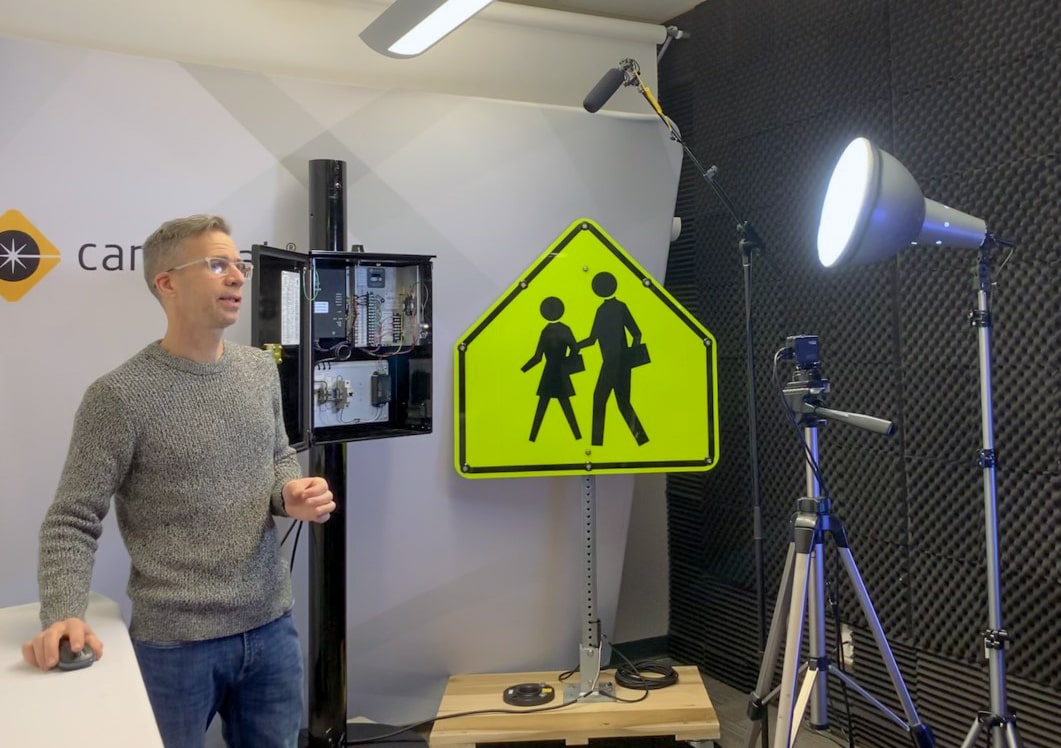 Career categories at Carmanah
Finance and accounting:
Financial reporting; accounts payable and receivable
Sales and marketing:
Business development; digital marketing; communications
Product design:
Mechanical, firmware, hardware, and software design; technology support
Customer & product support:
Customer and technical support; purchasing
Operations
Human resources; information systems technology; executive
Carmanah is a very forward-thinking and progressive company, making it an exciting place to work. The people here are supportive, positive, and genuinely invested in what they do.
– Trisha B., Business Development Representative
Carmanah provides benefits that support our employees' needs and work/life balance. Focusing on our employee's health & wellness, included in our offerings is a comprehensive extended health and dental plan, a health and wellness subsidy, our hybrid remote work program, as well as generous time off.
We believe in helping our employees reach their full potential and promote continuous learning and career advancement, sharing knowledge through mentorship and a training subsidy program.
Carmanah's headquarters are located close to downtown, bike paths, and great amenities. We provide a secure bike lockup, shower facilities, and free parking, and don't forget the coffee, local teas, and weekly fruit & snacks—check out our 360° kitchen view on the right.
Corporate Social Responsibility
At Carmanah, we don't just make lofty statements about making the world a better place, we set ambitious goals—and meet them. Whether that's making our office 99.7% waste-free through our extensive and easy-to-use recycling program or decreasing emissions by encouraging staff to walk and bike to work, choosing virtual meetings versus travel and by donating a portion of our profits to organizations whose work we support and admire, we're proud to hold ourselves accountable and give back wherever we can.
Our team's challenge of creating a highly efficient electronics design integrated with mechanical and firmware requirements often results in interesting ideas and discussions. We thrive on coming up with innovative solutions to the problems we encounter. Throw in keeping product costs as low as possible while keeping the design manufacturable, and my days are always interesting.
– Brent S., Manager, Electronics Design
Social events & community involvement
Our social committee is a fun and innovative crew that regularly brings staff together for food, fun, and fundraising. Pancake breakfasts, costume contests, ice cream Fridays, Earth Day celebrations, Bike to Work week… you name it, we've done it!
We're also passionate about supporting the people and organizations in our community whose work makes Victoria a place we're proud to call home. We think it's just plain good Karmanah! Initiatives like community cleanups, fundraisers for our local food bank, and contributing to the Make-A-Wish Foundation, are just a few of the many ways we have given back to a community that gives us so much.
Awards and recognition
We're huge believers in people and their ability to come together to go above and beyond. Over the years, our outstanding team has brought home numerous awards and recognition, including VIATEC Employer of the Year, the University of Victoria Co-op Employer of the Year, and we were listed as one of Deloitte's fastest growing companies of the year on their Technology Fast 500 Ranking. Our Greenest Office award from the Vancouver Island Eco Star Awards speaks to our environmental commitment, and we are the proud recipients of the Greatest Overall Contributor for the VIATEC Food Bank Challenge.
Co-ops at Carmanah
Carmanah has hired co-op students for positions throughout the business, including sales, marketing, product development, and more. We integrate all students into our world, where they learn all about our business and tackle real-life problems and solutions. While we push students to improve, we value their fresh eyes and ideas. Several co-op students have gone on to become full-time employees. We are very proud of all the co-ops that have joined Carmanah and believe this program is integral to carrying our business forward.
In this coop, I was able to dive into topics that I never thought I would be given the opportunity to learn. I also learned that I enjoy the aspect of having a smaller, tight-knit team. They are a group of driven individuals who are passionate about their goals and although focused, the team also had a good balance of work and social time with lots of interaction throughout the day.
I would like to acknowledge Carmanah Technologies for providing an enriching and innovative environment during my coop as well as giving coop students the opportunity to develop new skills and build professional mannerisms.
– Alyssa, Comp Sci, UVic Coop