MX SeriesTM
LED Enhanced Stop and Warning Signs
Enhance sign awareness and compliance in range of roadway applications.
MX SeriesTM
LED Enhanced Stop and Warning Signs
Enhance sign awareness and compliance in range of roadway applications.
Whether at a new 4-way stop, sharp curve, school zone, or crosswalk, LED enhanced signs are a proven and cost-effective method for boosting sign conspicuity, compliance, and safety. 
 
Carmanah's MX Series LED enhanced signs combine the same high-intensity LEDs used in our best-selling rectangular rapid flashing beacons (RRFBs) with secure, reliable embedded connectivity, providing easy remote asset management and system alerts. 
Carmanah's LED enhanced signs are conveniently shipped pre-configured from the factory, but we're here to help in case you encounter any roadblocks. Our Product Support Specialists provides assistance with:
Troubleshooting
Shipment Status
Product Options & Updates
Downloads for Manuals and Software
Warranty Support
Available by telephone, email, or live online chat, let our Product Support Specialists save you time!
Carmanah's LED enhanced flashing signs are the most reliable and brightest signs on the market because we're experts at sizing-up solar.
How do we do it? It's called a Solar Power Report, and it's calculated by your site location and the profile of each unique installation site. Our Solar Power Report takes into account environmental factors and product settings such as: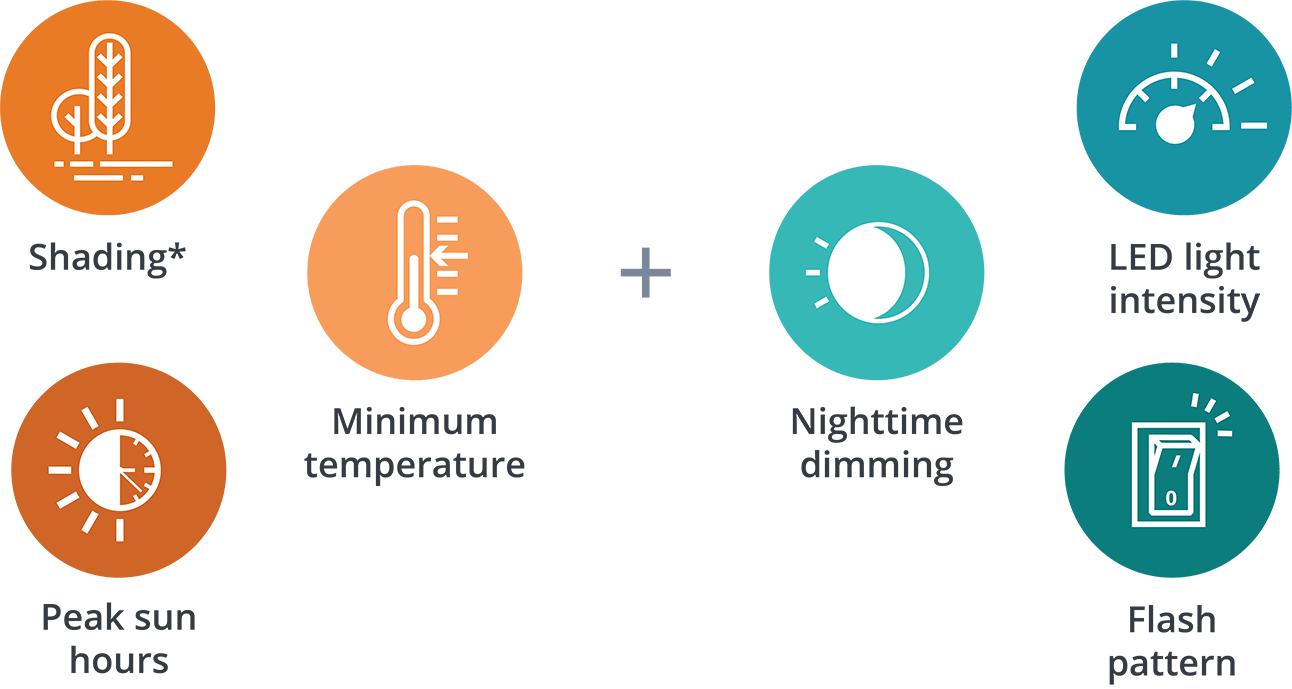 Once completed, the Solar Power Report lets us know what size of solar engine is sustainable year-round, or whether A/C power options may be required for that unique location.
*Our team can conduct a Comprehensive Solar Power Report for locations with shading.
Warning Beacons + Connectivity:
R247-MX LED Enhanced Signs
Our newest MX Series LED enhanced flashing beacons take the already impressive capabilities of our best-selling R247 LED enhanced flashing beacons and dials them up a notch—or two.
Here's what you get with an MX LED Enhanced Flashing Beacon:
3 years of free remote connectivity
Actionable email and text alerts
Remote system access via MX Cloud™
Quick setup and local access with MX Field App™
'Smart module' design for simple installation and richer data
Solar Power Report (SPR) prepared for every location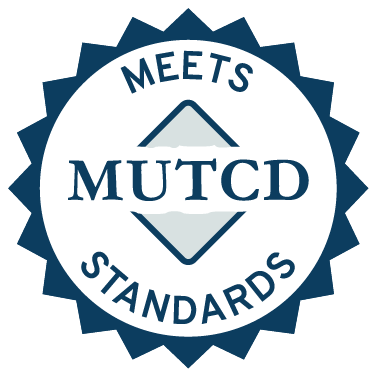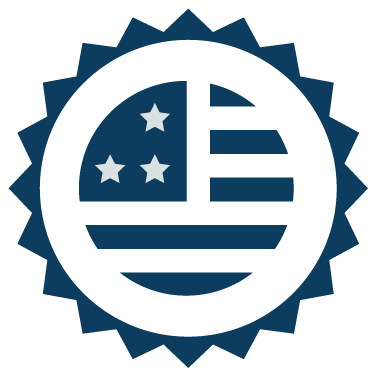 Buy America / BABA compliant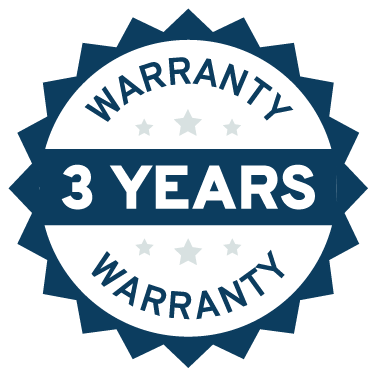 Additional Resources for LED Enhanced Signs
Article
Where and when LED flashing signs work best
LED flashing signs have been sporadically popping-up on vulnerable roadways for the last two decades.
>
Case Study
City of Oceanside gets Solar Stop Sign Flashers
California have voiced concerns regarding a busy stop sign-controlled intersection consistently subject to driver roll-throughs and blow-throughs.
>
Webinar
Discover new studies and a brighter LED Enhanced Sign
We review all of the new sign's highly effective features and provide a summary of the latest research and field studies on where these signs are best served.
>
Video
Carmanah's LED Enhanced Flashing Signs
Our LED enhanced flashing signs stand out from the rest. Watch our video to find out how and to learn more.
>
By collaborating with engineers, construction contractors, and urban planners around the world, Carmanah's road safety professionals are helping create the safest, smartest cities on the planet.
Looking for a fresh perspective on your next project?  Give us a call, or send us an email.
Bids, quotes and connect with a local distributor
Product solutions for complex roadways
Comprehensive Solar Power Report for your project site
Request CAD files or Purchase Specifications