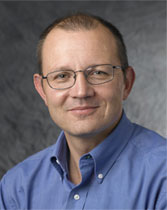 NEW JOB: Chief Operating Officer, Carmanah Technologies Corp.
OLD JOB: General Manager Global Operations, Kodak Graphics Communications Group.
EMPLOYER: Carmanah Technologies, one of the world's premier suppliers of renewable and energy-efficient technologies, including solar-powered LED lighting, solar power systems and equipment and LED illuminated signage.
QUOTE: "Cemeteries are full of people who thought they did not have a successor."
READING: This year, mostly 14th century history.
WORST FEAR: None
GADGETS: GPS and Marine Chart plotter
EDUCATION/CREDENTIALS: Master's degree in commerce and administration from the University of Paris, France; master's degree in nuclear sciences from Ecole Polytechnique Montreal; and a degree in physics engineering from Ecole Polytechnique, Grenoble, France.
FIRST JOB: Automation & electrical equipment sales representative with Schneider Electric.
ORIGINAL ASPIRATION: To become a veterinarian.
ROLE MODEL: My first leader with Schneider Electric, Dominique Baudier, who taught me a lot in business and leadership.
BORN: Paris, France on July 27, 1962
NUMBER OF E-MAILS A DAY: 140
NUMBER OF VOICEMAILS A DAY: 20
ESSENTIAL WEBSITE: Environment Canada – Marine Weather Forecast: http://www.weatheroffice.gc.ca/marine/region_03_e.html
BEST PERK: None
SPORTS/HOBBIES: Ski, sailing and diving
PLACE AND TOPIC OF LAST CONFERENCE: BC Supply Chain Council in Vancouver. Lessons learned were supply chain and outsourcing projects.
CAREER OBJECTIVE: To be part of Carmanah's success as a key player and contributor.