Reprinted with permission from The Daily Astorian of Astoria, Oregon
Coast Guard Constructs Navigation Aid in Astoria Oregon
US Coast Guard photo by Petty Officer 3rd Class Nate Littlejohn | Posted: Thursday, August 1, 2013 10:26 am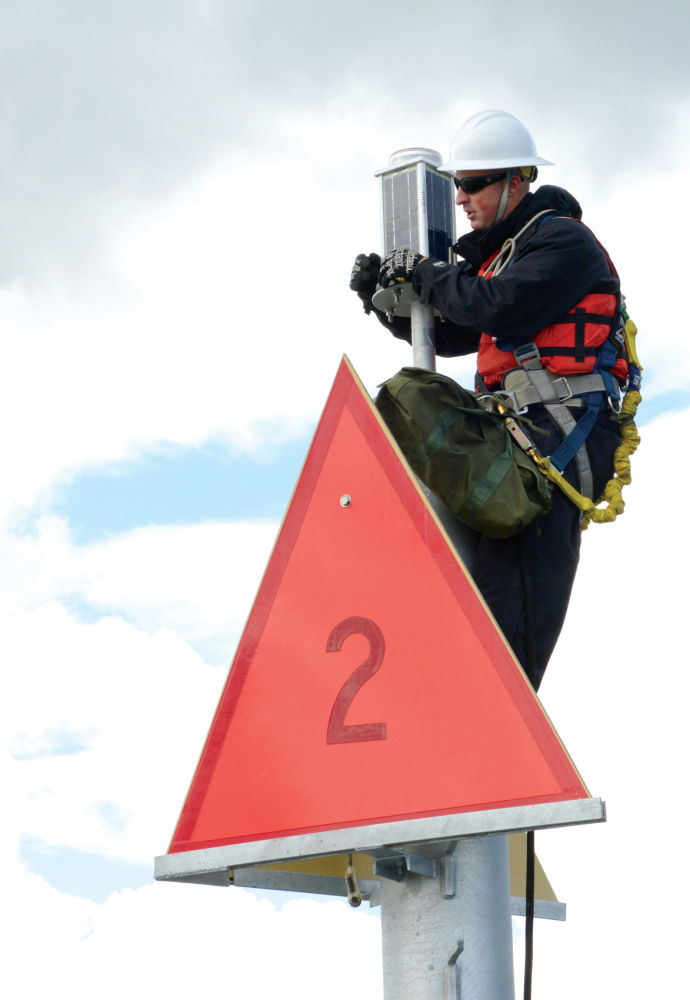 Chief Petty Officer Kevin Bentle, officer in charge of Aids to Navigation Team Astoria, installs a light atop the new Cathlamet South Channel aid to navigation, just off Tongue Point June 19. The placement of the light completed the new navigational aid after months of planning, preparation and construction.
View the original posting at: http://www.dailyastorian.com/free/coast-guard-contructs-navigation-aid-i…
---
View the complete Carmanah Marine Lantern
product line at carmanahmarine.com including our latest
M800 Series solar lanterns and
M550 private aid-to-navigation.