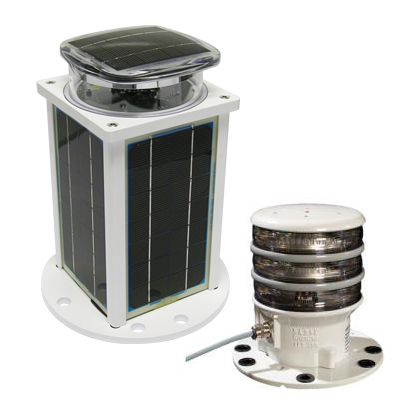 Be it by plane, boat or auto, a person better be able to see where they are going. Not to say that vision is more important in one or the other, but especially in the water, vision can be critical to safety (Remember the Titanic?). Waters all over the world can be extremely challenging to navigate because of dense fog, high winds, ice, snow and extended periods of time without daylight.
Whatever the mode of travel, lighting is critical for safe travel. Understanding the space takes experts and that is where Sabik Oy, a Finnish company with sister companies in Germany and Denmark, and Carmanah Technologies Corp. (TSX:CMH) (Pink Sheets:CMHXF) enter the picture. Carmanah has built a global reputation as a leader in solar lighting products that can withstand the world's harshest environments and Sabik is a specialist in enhancing safety for traffic at sea, on the road and rail. The two companies have been working together for two years on sales, marketing and development of visual aids for navigation.
Today, Carmanah reported that the two companies have signed a fresh, five-year contract to further solidify their partnership, giving reciprocal access to technology for further joint development of products. All marine signaling products will be marketed under the Carmanah/Sabik brand.
"The extended Carmanah/Sabik Exclusive Cooperation Agreement demonstrates the commitment of both companies to the marine signaling market. The new agreement builds upon the success both Carmanah and Sabik have enjoyed over the first two years of our strategic alliance," said Bruce Cousins, Carmanah CEO.
The extended deal (and perhaps greater market penetration) could be the pick-me-up that Carmanah's balance sheet needs. Last week, the company reported 2011 full-year financials, which showed a mild increase in revenue of 5.8% to $35.9 million compared to $33.9 million in 2010. The downside is the company reported a net loss of $8.6 million, but that was primarily attributed to an $8.2 million one-time non-cash impairment of deferred tax assets. On the bright side, the company continues to have debt-free operations and has cash and cash equivalents of $4.9 million, while operating costs decreased by $2 million in 2011 from 2010 even with increased sales.
Technically speaking, the CMH chart is making a textbook inverted head and shoulders pattern at this point. The inverted h&s is a strong, long-term reversal pattern with the pattern showing support at 45 cents and a breakout point of the neckline at 53 cents. The depth from the head to the neckline is 14 cents, which – per standard calculations – would put a pattern target at 67 cents should the neckline be broken with volume. Of course, this is merely our interpretation of the chart and as always, we encourage our investors to do their own due diligence and consult with a financial advisor before making any trades.
While this piece has been focused on Carmanah's marine offerings, it is by no means all that the company has to offer. The lighting leader has a full-line of products that are for a wide array of uses from the general consumer to industrial applications. The company's solar and battery-powered products are used in home, aviation, marine, traffic and grid-tie applications.
The perfect storm of technicals and fundamentals could be brewing for this dually-listed junior. Revenues are steadily growing and Carmanah execs have publically expressed their disappointment in their lack of headway within the outdoor lighting arena, which could lead to expanded efforts to bolster that end of the cash stream as well. The basics seem to be in place, a catalyst just needs to find its way into the picture to drive the share price higher. Proper due diligence is, as always, encouraged.