Finding a replacement for the blue-white light of high-intensity LEDs
Many communities embraced the advent of LED street lights to replace the incumbent high-pressure sodium lights that dominate our roads; after all, they are much more efficient than their predecessors. However, early adoption may have also come at a cost to the health and wellbeing of species that need the dark and humans, too. Studies have shown that the high-intensity blue-white light they emit may have detrimental effects on nighttime skyglow, confuse animals who hunt in the dark, and even affect our circadian rhythm. It's well-known now that looking at the blue-white light of a cell phone or TV screen before bed can affect our slumber, and the same can be said of lighting on a larger scale, too.
The good news is that a technology shift is already pushing those blue-white lights aside in favor of warm-white lights as we become more aware of what's at stake. However, the cost is still a factor, and for large-scale, publicly funded infrastructure like street lights, making the switch must also be economical.
Our latest article on the Sol website explores how LEDs work, how their color is affecting the environment, and how advancing the technology is helping to make warmer-colored LEDs more cost-effective.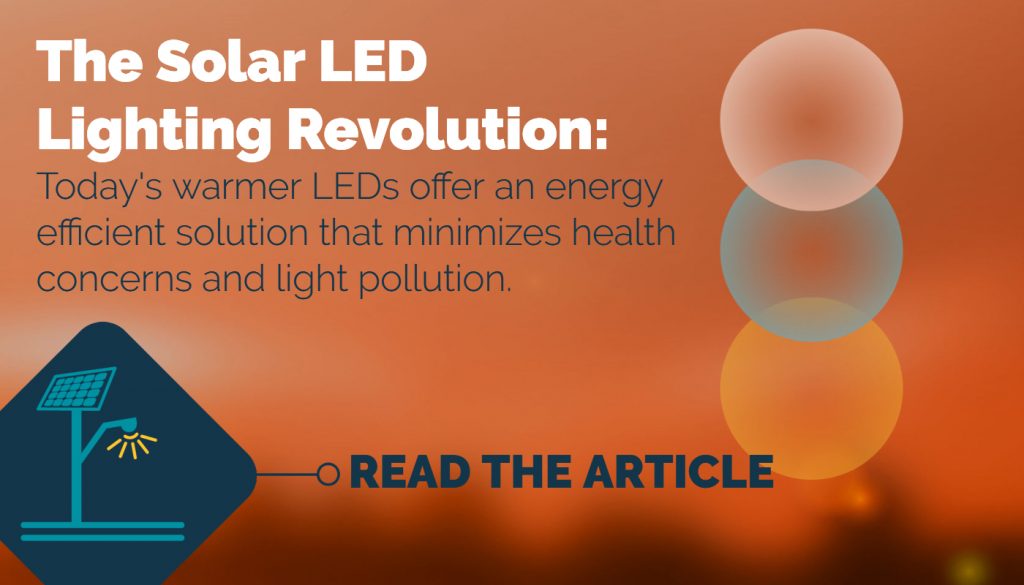 Read more about this color temperature shift on solarlighting.com.