Carmanah's technical bulletins are intended to provide updates, clarification, and guidance on the installation and maintenance of our products. They convey relevant technical product information to our partners and customers. Please contact us if you have any questions about the content of this bulletin.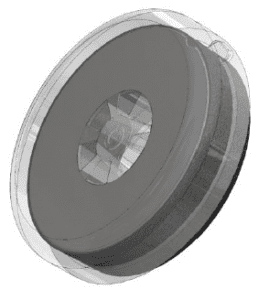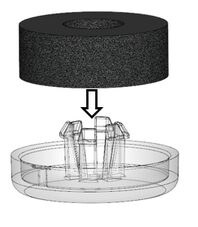 Product Applicability
This bulletin applies to the follow product lines:
·         Current products: E Series, F Series, G Series
·         Legacy products: SC315, R920, R247-E
Orders for E Series, F Series, or G Series products starting Q3/Q4 2019 received this updated style of snap-in cover. This cover is available to be retrofitted into previous releases of the E/F/G-series and their predecessors – SC315, R920, and R247-E.
Background
Carmanah launched its initial design of the sensor cover in 2012, adding it to several products. It comprised of a translucent adhesive cover that allowed light to pass through to a sensor on the Energy Management System (EMS) circuit board. The first change to the initial design was in 2018, and was for the G Series cabinet only, which used a commercially available off-the-shelf sight glass. In 2019, Carmanah designed a new solution for use across all product lines: the E Series, F Series, and G Series. This current release uses a custom, purpose-built UV resistant polycarbonate sight glass with a foam gasket that is snapped in place.
Procedure
During annual maintenance or the next scheduled battery replacement, inspect the ambient brightness sensor cover for any damage and clean it off as needed. If the cover is not damaged you can still replace it as a preventive measure. With retrofit kit part number 87902, you will be able to install this kit into any solar engine or cabinet listed under Product Applicability. Dual EMS versions of the SC315 or G Series cabinet require two of these kits per cabinet. Follow the instructions that are included in the kit for tools required and installation procedure.
Have questions? Our customer support team is always available to help.