Carmanah Launches EG145 Solar Streetlight at LIGHTFAIR
Much anticipated rural roadway-level lighting system meets superior cost and lumen output combination for highest value in solar powered street lighting to-date
VICTORIA, BRITISH COLUMBIA, CANADA (May 9, 2012) At the 2012 LIGHTFAIR International  tradeshow (May 9-11th) in Las Vegas, Nevada,
Carmanah Technologies Corp. (TSX: CMH) is launching the EG145 solar outdoor street lighting system: the company's latest addition to its most cost-effective solar-powered outdoor lighting system series to-date. With the addition of this next-generation EG-series system, which provides freeway-level light output from a compact form designed to withstand extreme elements, Carmanah now provides a complete range of solar-powered outdoor lights that address the needs of cost-sensitive

 

markets requiring powerful standalone lighting solutions.
The EG145 solar LED outdoor streetlight is capable of providing just under 3,000 lumens (dusk-to-dawn) for outdoor urban roadway, path and area lighting applications, making it a reliable and robust lighting solution. Through an advanced Carmanah energy management system, the EG145 takes advantage of high cascading efficiencies from solar panel, to charge controller, battery and LED driver. By reducing energy losses and maximizing energy collection, storage and usage, the total system cost is reduced while producing greater light output (energy usage) than any other product for its size in the marketplace. The result is a highly efficient, cost-effective and powerful standalone solar lighting alternative that can significantly reduce project and installation costs where grid-power is either unavailable or costly to access.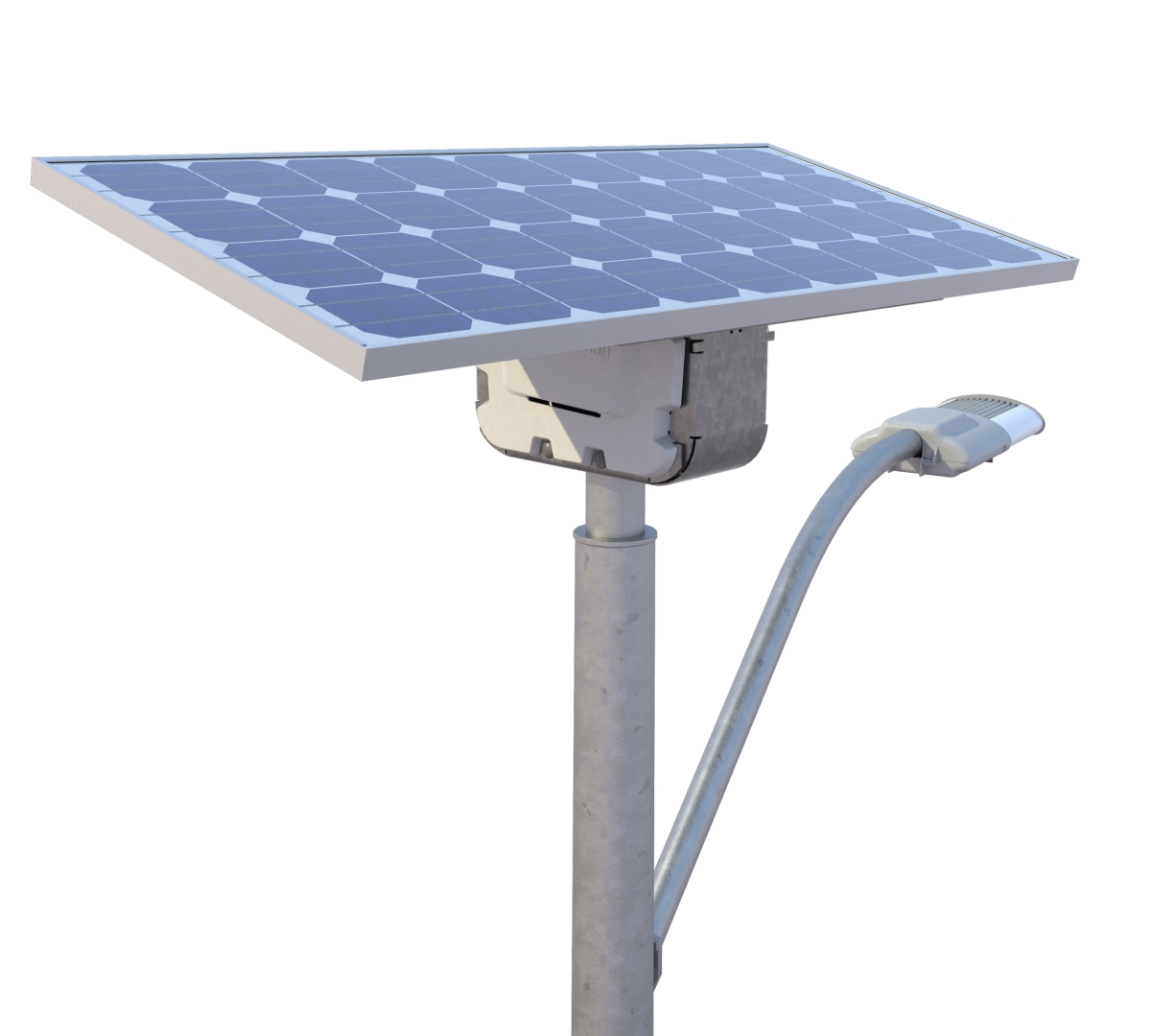 Featuring a top-of-pole integrated design which allows for an easy and rapid installation and superior  theft and vandalism protection, the EG145 leverages award-winning design elements of the Carmanah EverGEN™ 1700 and 1500-series product lines and is tested to withstand extreme weather conditions and wind load ratings of up to 240 kph (150 mph) with 3 second gusts. Built for tropical, coastal regions and arid desert applications, the EG-series is engineered to endure corrosion, heat and dust.
"The

 

success of the EG-series and the introduction of a high performance, low-cost EG145 off-grid street lighting system are positioning Carmanah as the leading provider of solar outdoor lighting solutions in international markets." said Bruce Cousins, Carmanah CEO. "With the EG145, Carmanah now offers aggressive dollar per lumen pricing for high-performance and reliable solar lighting products, capable of meeting small pathway to freeway lighting applications."
About Carmanah Technologies Corporation
 
As one of the most trusted names in solar technology, Carmanah has earned a reputation for delivering strong and effective products for industrial applications worldwide. Industry proven to perform reliably in some of the world's harshest environments, Carmanah solar LED lights and solar power systems provide a durable, dependable and cost effective energy alternative. Carmanah is a publicly traded company, with common shares listed on the Toronto Stock Exchange under the symbol "CMH". For more information, visit carmanah.com.
Carmanah Technologies Corporation
"Roland Sartorius"
Roland Sartorius
, Chief Financial Officer
For further information:
Investors:

Investor Relations: Roland Sartorius, CFO

Toll-Free:

 

1.877.722.8877

Media:

Public Relations: David Davies
This release may contain forward-looking statements. Often, but not always, forward-looking statements can be identified by the use of words such as "expects," "plans," "estimates," "intends," "believes," "could," "might," "will" or variations of such words and phrases. Forward-looking statements involve known and unknown risks, uncertainties, and other factors which may cause the actual results, performance, or achievements of Carmanah to be materially different from any future results, performance, or achievements expressed or implied by the forward-looking statements. These statements are based on management's current expectations and beliefs and are subject to a number of risks and uncertainties. For additional information on these risks and uncertainties, see Carmanah's most recently filed Annual Information Form (AIF) and Annual MD&A, which are available on SEDAR at www.sedar.com and on the Company's website at www.carmanah.com. The risk factors identified in Carmanah's AIF and MD&A are not intended to represent a complete list of factors that could affect Carmanah. Accordingly, readers should not place undue reliance on forward-looking statements. Carmanah does not assume any obligation to update the forward-looking information contained in this press release.