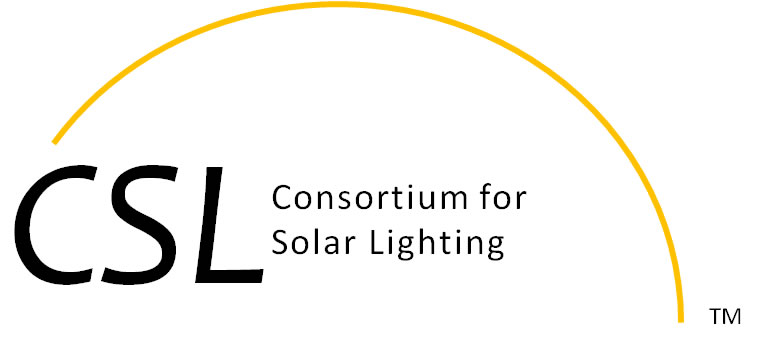 VICTORIA, BRITISH COLUMBIA, CANADA
(April 14, 2011)
Carmanah Technologies Corp. (TSX: CMH) is pleased to announce its participation as a founding member to form the Consortium for Solar Lighting (CSL). The CSL's other founding members are Sharp Electronics Corporation, Inovus Solar, Inc., and SolarOne Solutions, Inc.
The mission of this group is to accelerate the adoption of reliable solar lighting technology through the development of universal specifications intended to support customers' fair and comprehensive evaluation of commercial-scale lighting systems. In the process, the group expects that these specifications will foster awareness of solar powered lighting and the applications where it is a viable alternative to conventional grid-connected lighting technology.
The group is focused on assessment of the energy balance of a system design to ensure operation that is aligned with customer's expectations. Other aspects of the system design, including standards that apply to individual components of the system, lighting characteristics or aspects that relate to safety are already being addressed through national and international bodies such as Commission International D'eclairage (CIE), Illuminating Engineering Society of North America (IESNA), International Electrotechniques Commission (IEC) and Underwriters Laboratories (UL).
The first milestone of the of group is to develop common terminology and key metrics presented in a consistent, user-friendly form that can be readily adopted by municipal, government and commercial customers and specifiers. A white paper on this topic, "Solar Lighting Recommended Practices: System Sizing – Preliminary Version" is scheduled for release on June 15, 2011. An introductory flyer about the Consortium and its mission will be available during the 2011 LIGHTFAIR in Philadelphia, PA on May 17-19, 2011 at the booths of the respective members as well as through their corporate websites. The founding members invite other North American solar powered lighting manufacturers who are able to commit time and resources to join them in establishing a formal organization to pursue the CSL's mission.
"Carmanah is excited to participate in the CSL. The team's development of universal specifications will contribute to greater end user understanding and technology adoption. The goal is to improve and standardize communication of performance claims and Carmanah is eager to facilitate that effort," comments Ted Lattimore, CEO, Carmanah Technologies.
About Carmanah Technologies Corporation
As one of the most trusted names in solar technology, Carmanah has earned a reputation for delivering strong and effective products for industrial applications worldwide. Industry proven to perform reliably in some of the world's harshest environments, Carmanah solar LED lights and solar power systems provide a durable, dependable and cost effective energy alternative. Carmanah is a publicly traded company, with common shares listed on the Toronto Stock Exchange under the symbol "CMH". For more information, visit carmanah.com.
Sharp
is a registered trademark of Sharp Electronics Corporation. All rights reserved.
Inovus Solar
is a registered trademark of Inovus Solar, Inc. All rights reserved.
SolarOne
is a registered trademark of SolarOne Solutions, Inc. All rights reserved.
Carmanah Technologies Corporation
Roland Sartorius, Chief Financial Officer
Investor

Relations: Roland Sartorius

Toll-Free: 1.877.722.8877

Public Relations: David Davies
This release may contain forward-looking statements. Often, but not always, forward-looking statements can be identified by the use of words such as "expects," "plans," "estimates," "intends," "believes," "could," "might," "will" or variations of such words and phrases. Forward-looking statements involve known and unknown risks, uncertainties, and other factors which may cause the actual results, performance, or achievements of Carmanah to be materially different from any future results, performance, or achievements expressed or implied by the forward-looking statements. These statements are based on management's current expectations and beliefs and are subject to a number of risks and uncertainties which are described under the caption "Note Regarding Forward-looking Statements" and "Key Information – Risk Factors" and elsewhere in Carmanah's Annual Report for the fiscal year ended December 31, 2010, as filed on SEDAR at www.sedar.com. The risk factors identified in Carmanah's Annual Report are not intended to represent a complete list of factors that could affect Carmanah. Accordingly, readers should not place undue reliance on forward-looking statements. Carmanah does not assume any obligation to update the forward-looking information contained in this press release.