Mini grants and major grants offer multiple deadlines for easy application
Just like the international Safe Routes to School movement, the Michigan Safe Routes to School (SRTS) program strives to make it safe, convenient, and fun for students to get to school by walking, rolling, or biking. Managed by the Michigan Department of Transportation (MDOT) and supported by the Michigan Fitness Foundation, Michigan SRTS has awarded over $31 million in infrastructure funding and another $1.4 million in non-infrastructure funding since 2003.
Michigan SRTS began as a two-year pilot project in 2003 through the Federal Highway Administration Transportation Enhancement Program and today offers two options for funding: mini grants and major grants.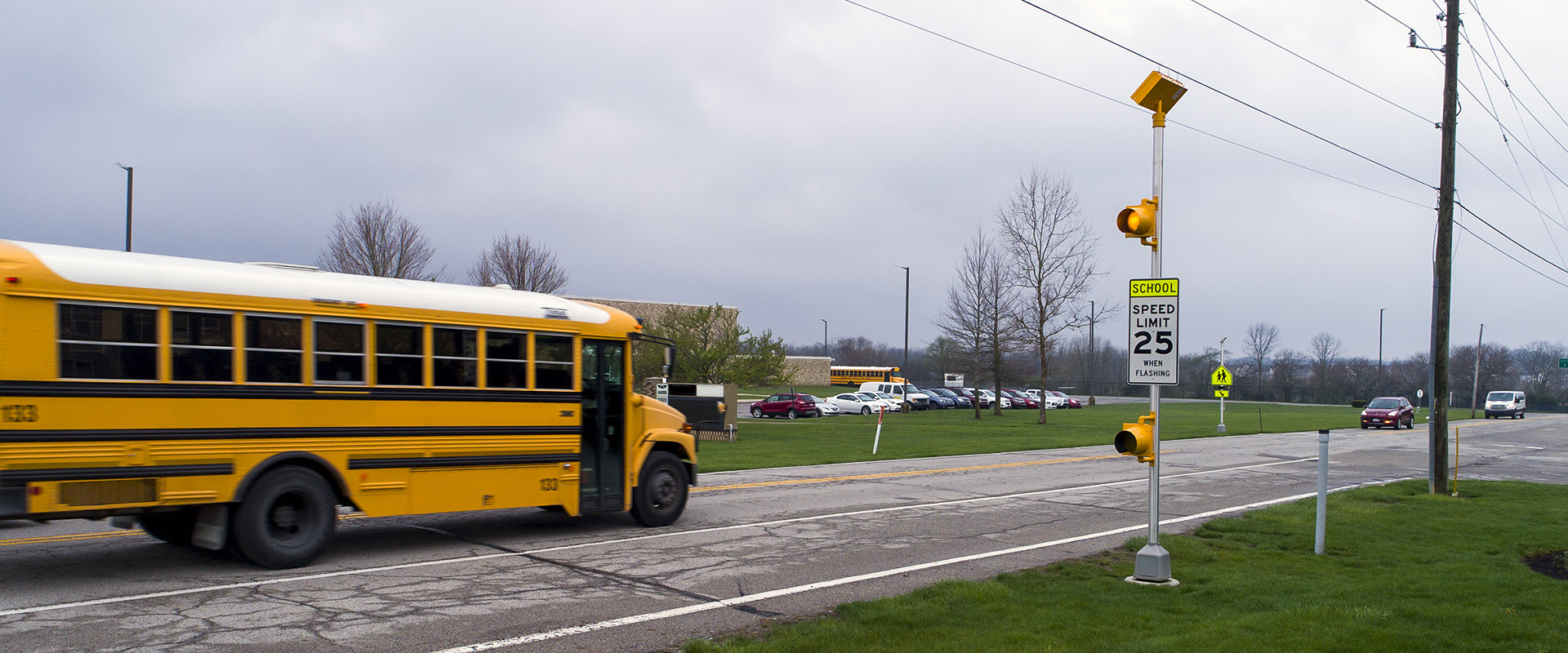 Michigan SRTS Mini Grants (Deadline: Around March 1)
Getting started with an SRTS program? Mini grants are a great place to start. While the application deadline has passed for this year, it's never too early to start thinking about next year's application: the application opens each January. This funding resource allows schools and communities to run non-infrastructure projects and programs that both educate and encourage active, healthy behavior in students while also reducing traffic around schools. Schools may apply once a year for up to $5,000 or $25,000 for multiple schools.
Carmanah products would not qualify for this funding, but acquiring it can help schools gauge interest in applying for larger infrastructure improvements through a major grant.
Michigan SRTS Major Grants (Deadline: Next rolling deadline is June 25, 2019)
Major grants through Michigan SRTS require several steps to acquire, but the reward is up to $200,000 per school in infrastructure funding, with another $8,000 per school, maximum, for non-infrastructure funding. Because these projects generally require six months to a year of in-depth planning, Michigan SRTS offers four rolling application deadlines through the year.
Here are the key steps:
Register your school on the Michigan SRTS website. All schools with at least one grade in the Kindergarten to 8th Grade range are eligible, including public schools, private schools, and tribal schools.
Attend a 30–45-minute basics webinar that covers how SRTS works in Michigan. Available monthly, this free webinar requires registration. Live and recorded versions are available.
Get in touch with your SRTS grant coordinator. Contact the director to be assigned to one of the three coordinators available.
Gather an SRTS Core Team that includes your SRTS coordinator, school principal, teachers, parents, students, local law enforcement, local road agency, and a local planner. This team will provide leadership, generate support, and leverage community resources.
Collect survey data: a student tally of how students arrive and depart from school over a three-week period; a multiple-choice student survey evaluating current transportation methods, attitudes about walking, and more; and a multiple-choice parent survey evaluating attitudes and perceptions about transportation.
Conduct walking and biking audits to identify safety hazards, raise awareness of SRTS, start identifying possible solutions to safety concerns, and complete the SRTS planning process. Use your SRTS Core Team, community leaders, the media, and other stakeholders so everyone can understand the reasons SRTS programs will help.
Schedule and hold planning meetings to begin identifying the key steps for getting students to walk and bike to school. Assign roles, identify priorities, and establish timelines. Your SRTS coordinator can help you with this step.
Review eligible and ineligible infrastructure treatments and non-infrastructure projects to ensure you know what aspects of your project can be funded. Examples of eligible and ineligible projects and programs can be found here.
Prepare and submit your major grant application. Follow the steps here to obtain an MDOT Grant System (MGS) user ID and password for this step.
These steps are described in more detail on the Michigan SRTS site in the Funding section.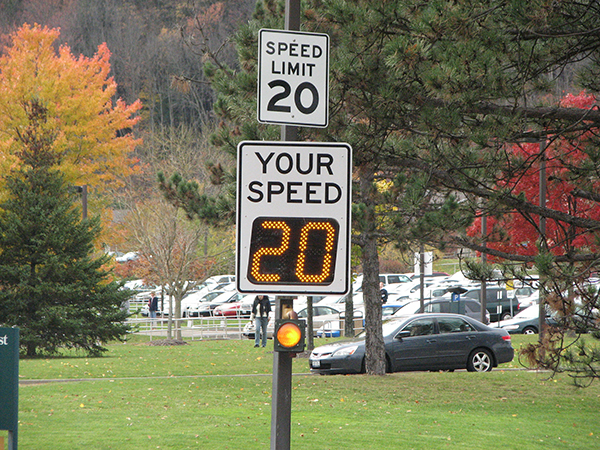 How we can help
The following eligible infrastructure treatments may be able to include Carmanah products; check with your SRTS grant coordinator for confirmation.
Pedestrian and bicycle crossing improvements:
Driver feedback signs and variable speed limit signs:
SpeedCheck radar speed signs: Combine these with school zone beacons to help encourage drivers to self-correct as they enter the school zone.
School zone beacons are not listed as eligible products, but they are also a valuable feature for safety in school zones. These beacons draw driver attention to school zone signs indicating the school zone speeds are in effect.
Find more grant opportunities
Explore our funding and grant resources page to learn about the grant application process, traffic safety-related grants, and other funding opportunities.