Carmanah Technologies Corporation (TSX: CMH) ("the Company" or "Carmanah") today announced an investment in Lauren Babineau, a Victoria-based triathlete who hopes to compete for Canada in the Olympics. With her financial needs covered, Babineau is paying it forward with her time by volunteering as a mentor for Big Brothers Big Sisters Victoria (BBBS Victoria).
"Lauren Babineau is an admirable young woman who has had to conquer and manage a severe eating disorder to compete at a world-class level," said John Simmons, Carmanah CEO. "Her story was so inspiring that we felt we should help—not just to support Lauren's athletic endeavours but also to help her inform and inspire young Victorians as a positive role model."
Carmanah's team found an outlet for Babineau's outreach in BBBS Victoria, who eagerly accepted Babineau as a volunteer leader for Go Girls!, one of their group mentoring programs. The program focuses on physical activity, balanced eating, and self-esteem for girls ages 9 to 14. Babineau is a mentor for one of the evening programs this semester.
"Carmanah is a great example of the many progressive companies that support our community," said Rhonda Brown, Executive Director of BBBS Victoria. "And it is great that through their support we have gained such a positive role model for our Go Girls! program in Lauren Babineau."
In return for her work with BBBS Victoria, Carmanah is financially supporting Babineau's triathlon training, travel, and equipment costs. Triathlon, comprising the three separate disciplines of cycling, running, and swimming, is a big financial burden for aspiring competitors.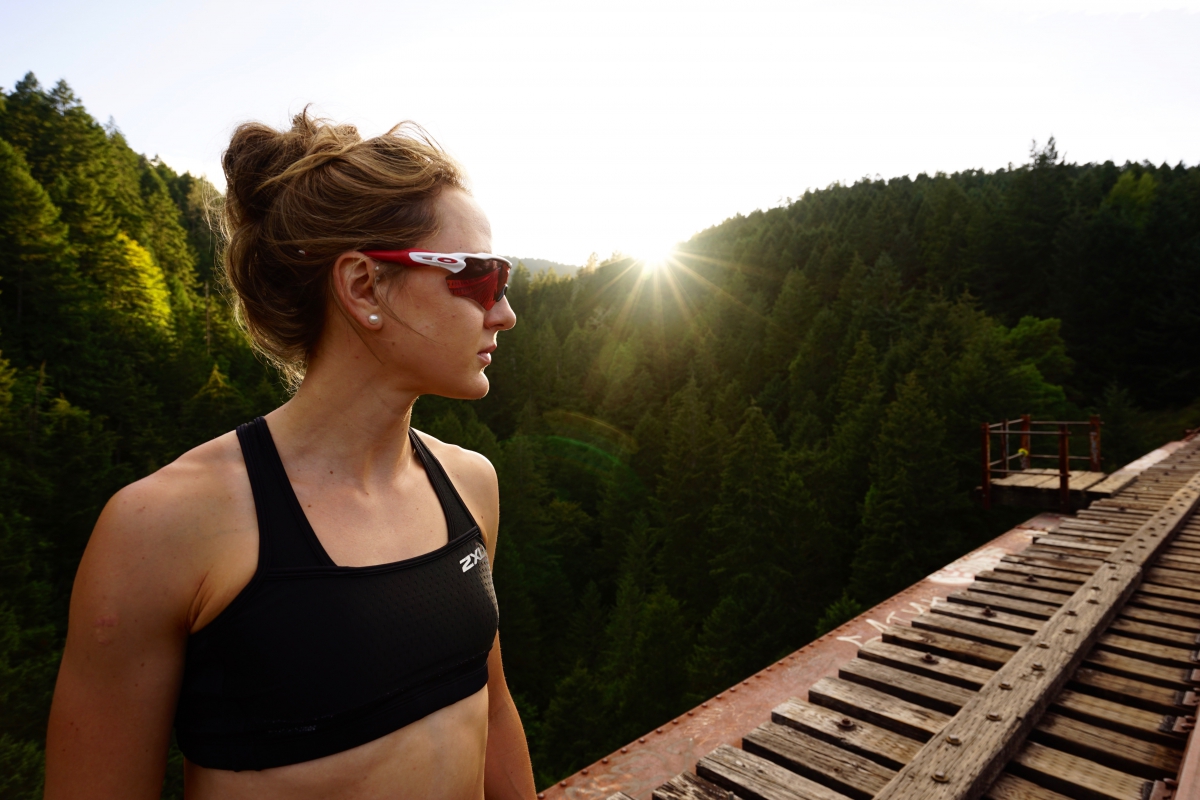 "The financial support provided by Carmanah helped cover my training regimen, travel costs, and entries in global competitions. Without this support, it is unlikely that I would have been able to keep pace with my athletic goals," said Babineau. "And I am also grateful that, in turn, I have been able to use some of my time to have a positive dialogue with young people in Victoria through the Go Girls! program."
Carmanah's year-long sponsorship of Babineau continues into 2018 with the potential for other outreach activities before her triathlon training ramps up in the spring.
About Carmanah Technologies Corporation
Carmanah designs, develops and distributes a portfolio of products focused on energy optimized LED solutions for infrastructure. Since 1996, we have earned a global reputation for delivering durable, dependable, efficient and cost-effective solutions for industrial applications that perform in some of the world's harshest environments. We manage our business within two reportable segments: Signals and Illumination. The Signals segment includes serves the Airfield Ground Lighting, Aviation Obstruction, Offshore Wind, Marine and Traffic markets. The Illumination segment provides solar powered LED outdoor lights for municipal and commercial customers.
About Big Brothers Big Sisters of Victoria
For 40 years, Big Brothers Big Sisters of Victoria (BBBS Victoria) has been helping children in communities from Sooke to Salt Spring Island; because of this support, thousands of children and adults can name a person in their life who made a positive and lasting difference. Our mentoring programs for children enhance their sense of belonging, self-worth, resiliency and capacity to make healthy, well-informed choices. We serve children between the ages 7-18 in all communities on Southern Vancouver Island. Go Girls! is a group mentoring program for girls aged 9 to 14 (Grades 4 to 8) that focuses on physical activity, balanced eating and self-esteem. Female mentors (Go Girls! group leaders) are women between the ages of 19 and 30. The single, most important goal of the program is to positively shape the lives of young women and girls by helping them build a positive self-image—setting them on a path to reach their full potential in life.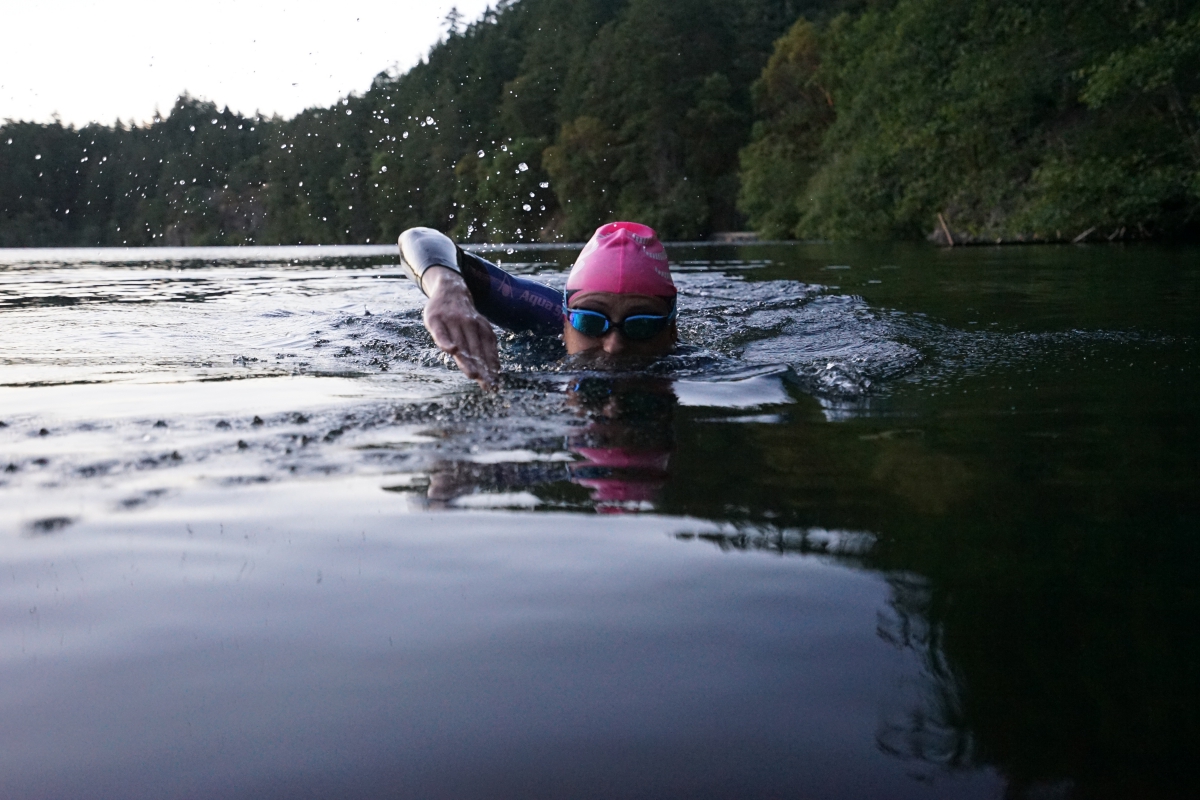 About Lauren Babineau
Lauren Babineau is a passionate and tenacious triathlete based in Victoria, BC. When she's not training for the next big race, she works as an account executive specializing in the outdoor advertising marketplace. She is currently pursuing her elite carding, which will enable her to compete for Canada on the international stage, with the goal of competing in the Summer Olympics in 2020. In pursuit of her dreams, Babineau has learned how to persevere through various trials and gained a certain strength from overcoming things she did not think she could. To reach her goals, Babineau strategically aligned herself with Canadian Olympian and triathlon coach Carolyn Murray. Babineau's victories have spanned from local to international podiums. In the 2017 season, she had four top-three races, including a first-place finish at the Edmonton Triathlon. For 2018, Babineau's focus will be on building her draft-legal race experience and working her way into the International Triathlon Union's ranking system.
More Information
Carmanah: https://carmanah.com/
Go Girls! Group Mentoring: http://www.bbbsvictoria.com/en/Home/mentoringprograms/schoolbasedprograms/gogirls.aspx
Lauren Babineau: http://www.laurenbabineau.com
All photos: Ken Babineau
Contact
Andrea Corno
Marketing Manager
media@carmanah.com
###