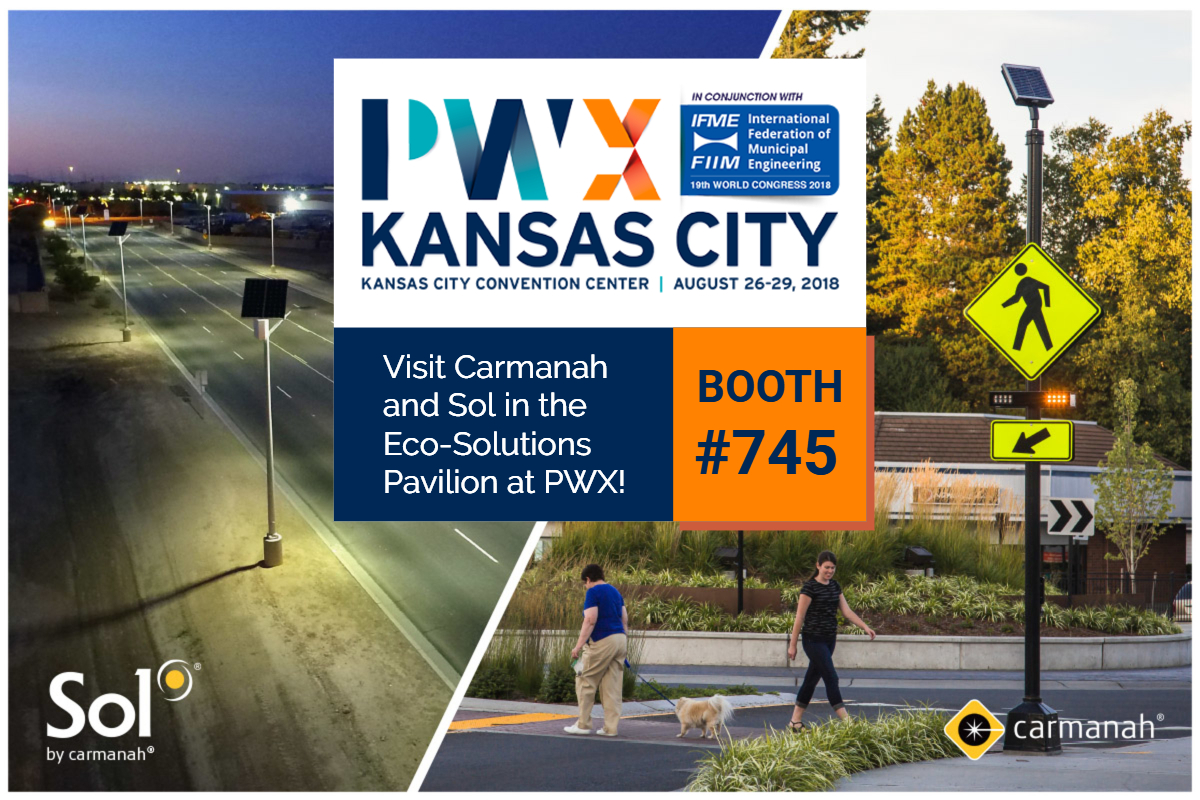 Step 1. Visit us in Kansas City;
Step 2. Learn about our new LED flashing beacons and enhanced signs and sign up for a free product trial or site assessment;
Step 3. Acquire socks.
Event: 2018 American Public Works Association Public Works Expo (PWX)
Location: Kansas City Convention Center, Kansas City, Missouri
Conference Dates: August 26-29, 2018
Booth Number: #745
Hours:
Sunday, August 26: 12 PM–4 PM
Monday, August 27: 9 AM–3 PM
Tuesday, August 28: 9AM–3 PM
Carmanah will be exhibiting alongside one of its subsidiaries, Sol Inc., at this year's PWX expo in Kansas City, Missouri. Our sales representatives will be on hand to discuss the latest in traffic safety and our solar- and AC-powered solutions, like:
Sign up for a free product trial or a free site assessment at PWX and get a pair of Carmanah-themed socks! Our supplies are limited: only the first 50 people to sign up will get socks. Hurry on over and get stylish with us.
Celebrating its 124th consecutive year, PWX is one of the largest public works expos in the United States. With 5000+ attendees, 125 educational sessions and interactive events, and over 200 exhibiting companies showcasing the industry's latest products and services, PWX is a must-attend event for any public works director, municipal engineer, city planner, or other industry professional.
Visit Sol and Carmanah at booth #745 in the Eco-Solutions pavilion to learn how our solar LED flashing beacons and enhanced signs can help keep your community safe.