Carmanah has recently been notified by the US Department of Transportation's Federal Highway Administration (FHWA) that its post-mounted solar flashing beacons have been accepted under the provisions of the National Cooperative Highway Research Program (NCHRP) Report 350, Recommended Procedures for the Safety Performance Evaluation of Highway Features.
When installed on an approved 2″ square breakaway post, Carmanah's compact post-mounted solar-powered flashing beacons are certified to NCHRP-350 road safety standards. They are currently the only self-contained solar-powered beacons to receive this certification.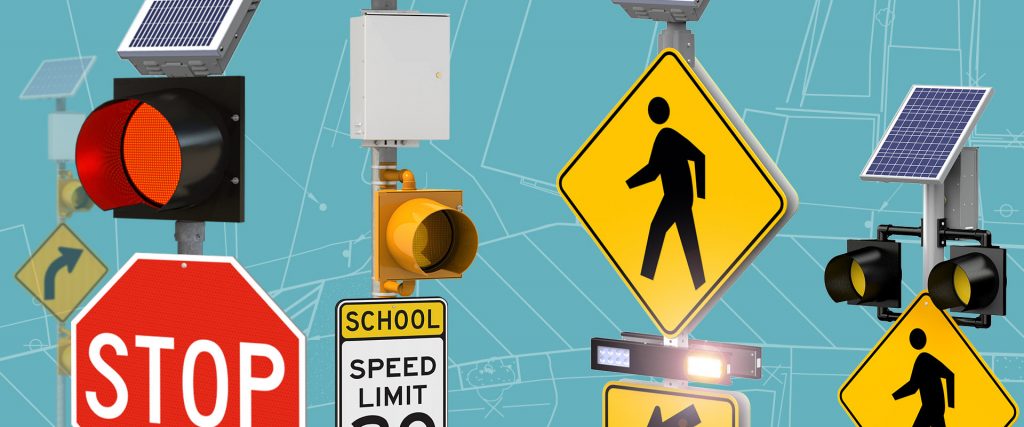 Published by the FHWA, the NCHRP Report 350 was developed to subject roadside safety features to severe vehicle-impact conditions through normalized test conditions. Roadside-safety features that meet the standards laid out in the NCHRP Report 350 are deemed to meet safety performance standards under extreme impact conditions rather than typical or average highway situations. FHWA policy requires that devices used on the National Highway System have been successfully tested in accordance with the guidelines contained in the NCHRP Report 350.
Carmanah's solar flashing beacons are configured for 24-hour applications (Model R247C), school-zone applications (Model R829C), and pedestrian applications (Model R820C).