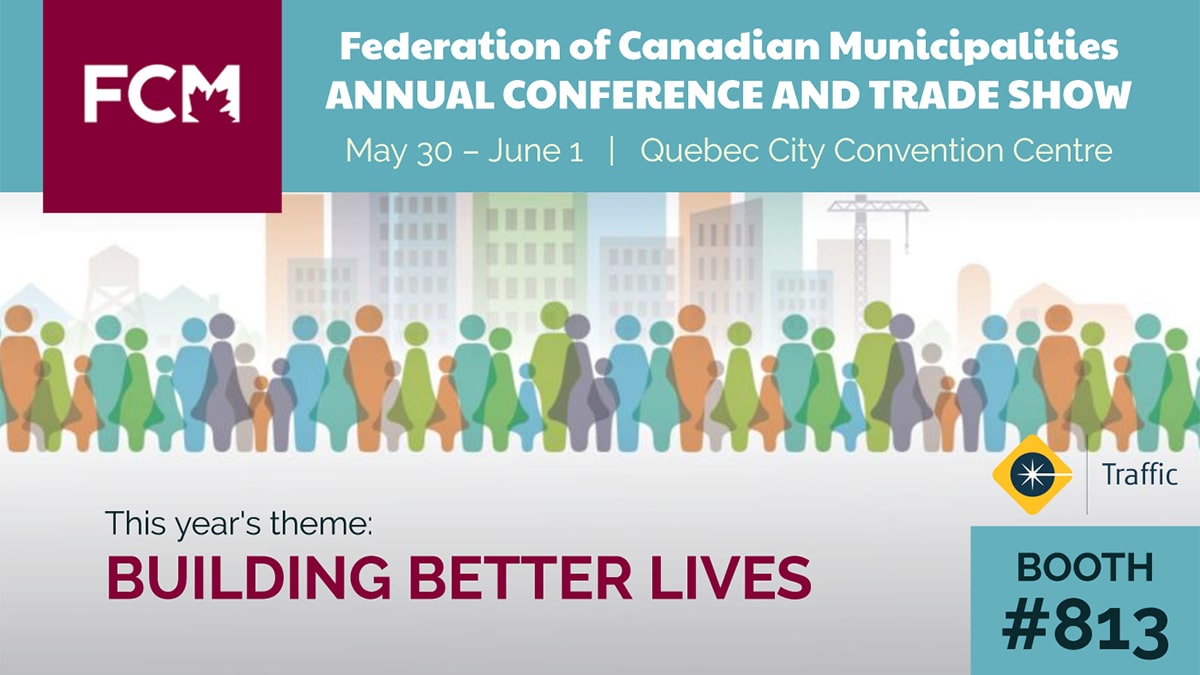 Event: Federation of Canadian Municipalities (FCM) Annual Conference and Trade Show
Location: Quebec City Convention Centre, Quebec, QC
Conference Dates: May 31 – June 1, 2019
Booth: #813
Hours:
Thursday, May 30: 5–7 PM
Friday, May 31: 7:30 AM – 3 PM
Saturday, June 1: 7:30 AM – 2:30 PM
We're exhibiting at this year's FCM Annual Conference and Trade Show in Quebec City, Canada, to show how our traffic solutions can help improve safety for municipalities across the Great White North.
This Spring, we've been taking a deep dive into school zone safety, looking at ways municipalities can increase safety for children and other pedestrians traveling to school. Adding rectangular rapid flashing beacons at crosswalks, flashing beacons to school signs to tell drivers when to slow down, and radar speed signs to let drivers self-correct their speed are well-studied, proven methods for slowing traffic and making drivers more aware of pedestrians in school zones. Check out our school zone safety video series to learn more.
Explore school zone safety treatments
FCM's Annual Conference and Trade Show is the largest Canadian event of its kind. This year's theme is "Building Better Lives," that keeps the federation's mission to deliver on issues that improve the quality of life for all Canadians at the forefront. As municipalities continue to take on increasing responsibility, this conference aims to shed light on the issues we must face to participate in the country's growth. Check out seminars and workshops like "Smart cities, better lives," "Building local solutions to the global plastics challenge," "Public transit, today and tomorrow," and many more.
Visit us at booth #813 to discuss school zone safety ideas for the coming September school year.