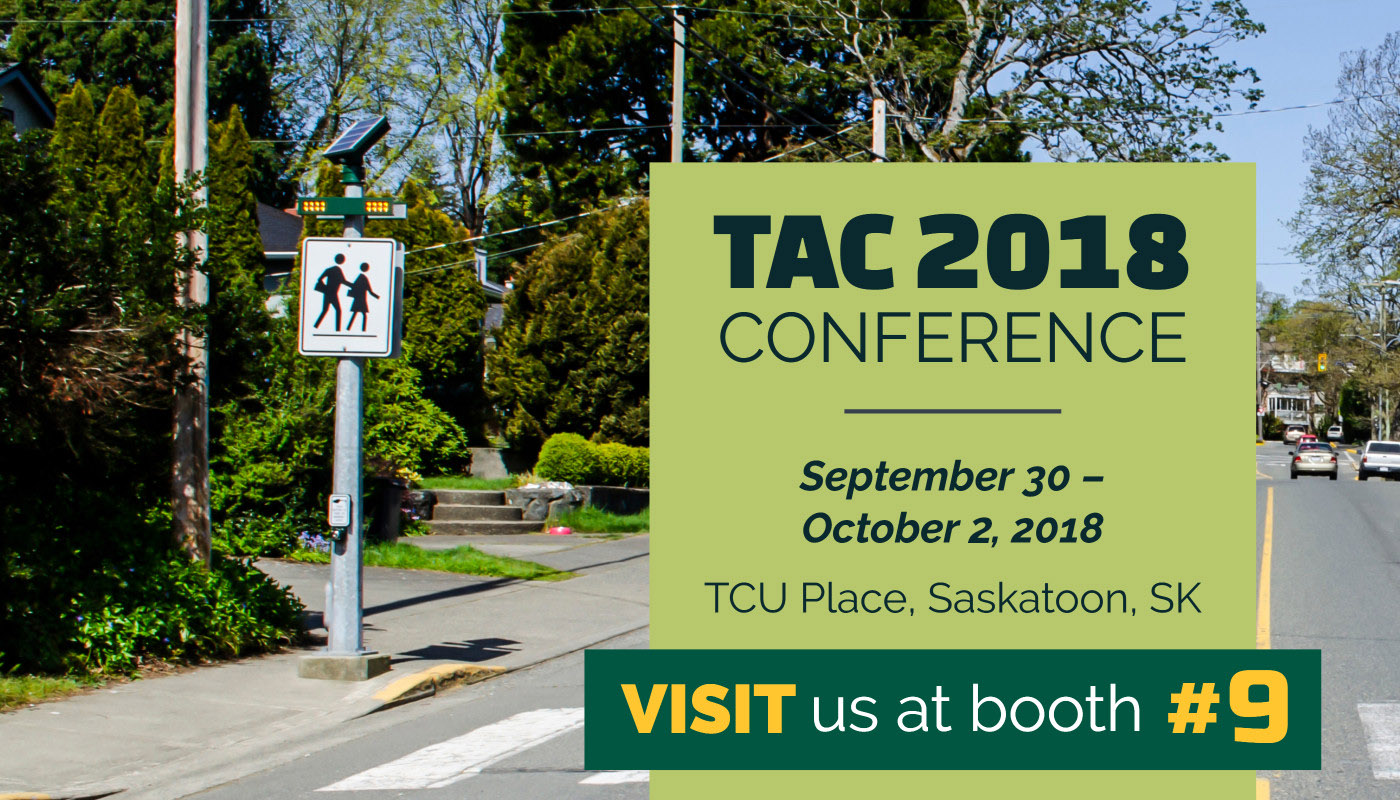 Event: Transportation Association of Canada Conference & Exhibition
Location: TCU Place, Saskatoon, Saskatchewan, Canada
Conference Dates: September 30 – October 2, 2018
Booth: #9
Hours:
September 30: 5–8 PM
October 1: 8 AM–4 PM
October 2: 8 AM–4 PM
Our team heads to the Transportation Association of Canada (TAC) Conference & Exhibition in Saskatoon this fall to continue spreading the word on the benefits of our easy-to-install, long-lasting traffic products. Our solar flashing beacons are built smart and tough to withstand even tough Canadian winters, keeping pedestrians and road users safe throughout the year.
The Transportation Association of Canada provides a neutral, non-partisan forum for over 500 member organizations to come together and share ideas, build knowledge, and pool resources to address transportation issues and challenges. Showcasing Canada's top transportation suppliers and service providers and with international experts participating in discussions and workshops, this year's show theme is "Innovation and Technology: Evolving Transportation."
Check out a successful project we were part of in St. Albert, Alberta.