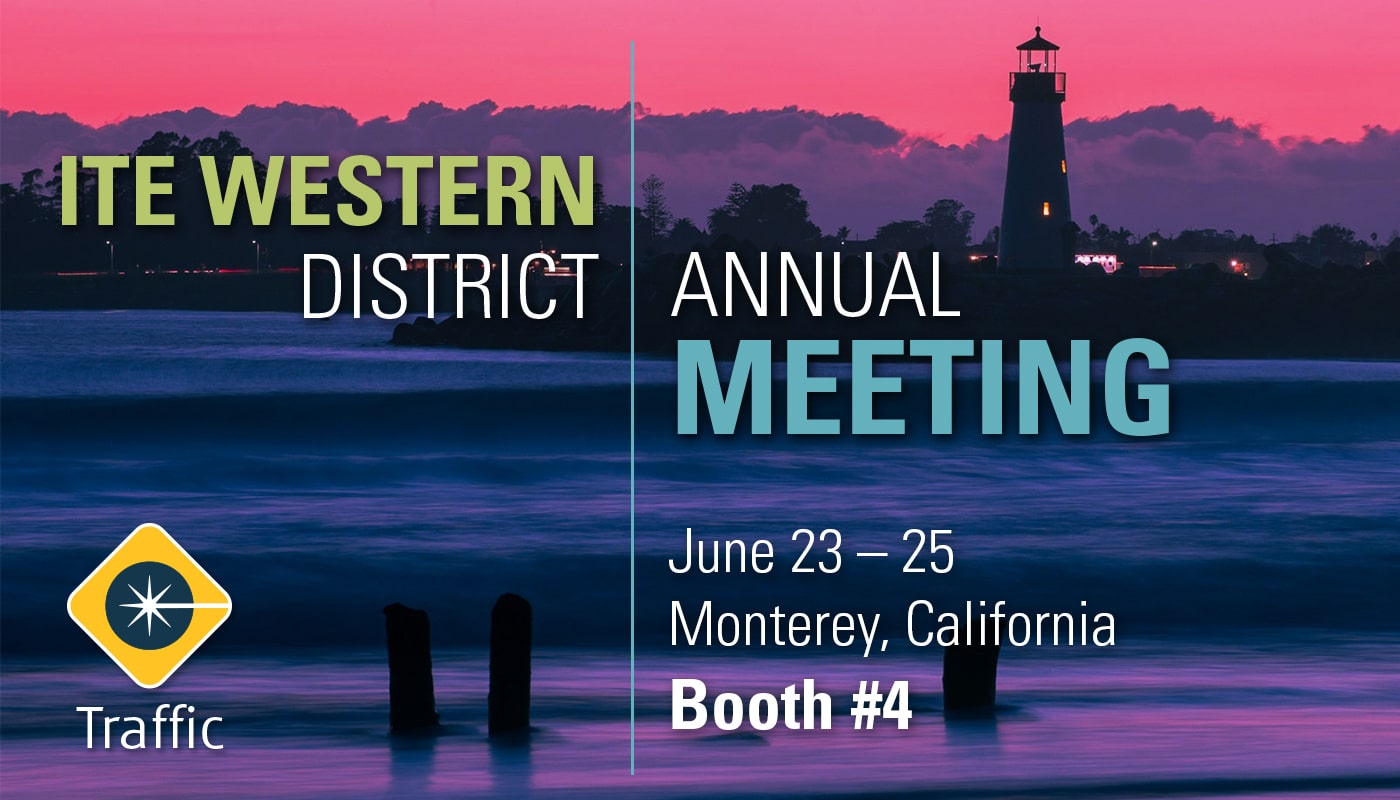 Visit us in Monterey to see the latest in rectangular rapid flashing beacons, school zone beacons, and radar speed signs
Event: 2019 ITE Western District Annual Meeting
Location: Hyatt Regency Monterey, Monterey, California
Conference Dates: June 23 – 25
Booth: #4
Hours:
Sunday, June 23: 5 – 7:30 PM
Monday, June 24: 7 AM – 5 PM
Tuesday, June 25: 7 – 11:30 AM
We're finishing off this June with the ITE Western Annual Meeting in Monterey, California. We're looking forward to sharing:
our deep-dive look into school zone safety for the coming school year this fall;
our SpeedCheck radar speed signs which are proven to reduce speeds in a school zone by 5 to 9 mph;
how our free, comprehensive Energy Balance Report™ can give you peace of mind our recommended solution will work as intended
and more!
Bring your project ideas to booth #4 and we'll walk you through your options.
The 2019 ITE Western District Annual Meeting will be held at the Hyatt Regency Monterey in Monterey, California. Monterey offers countless outdoor activities for meeting attendees to enjoy both during the conference and on their own—everything from breathtaking beaches and coastlines to explore, to world-class golfing and over 175 vineyards to check out. The annual meeting schedule includes a variety of technical sessions on topics including complete streets, autonomous/connected vehicles, smart mobility, and more.
Part of the Institute for Transportation Engineers (ITE), an international organization with over 15,000 members in more than 90 countries, the Western ITE District includes 13 western states reaching from the Pacific coast to the Rocky Mountains. Sections include Alaska, Arizona, California, Colorado/Wyoming, Hawaii, Intermountain, New Mexico, Oregon, and Washington.
Amidst all the fun, don't forget to come find Carmanah Traffic in the exhibit hall. Talk to us about the options for pedestrian safety treatments in your community!
Questions? Contact traffic@carmanah.com.