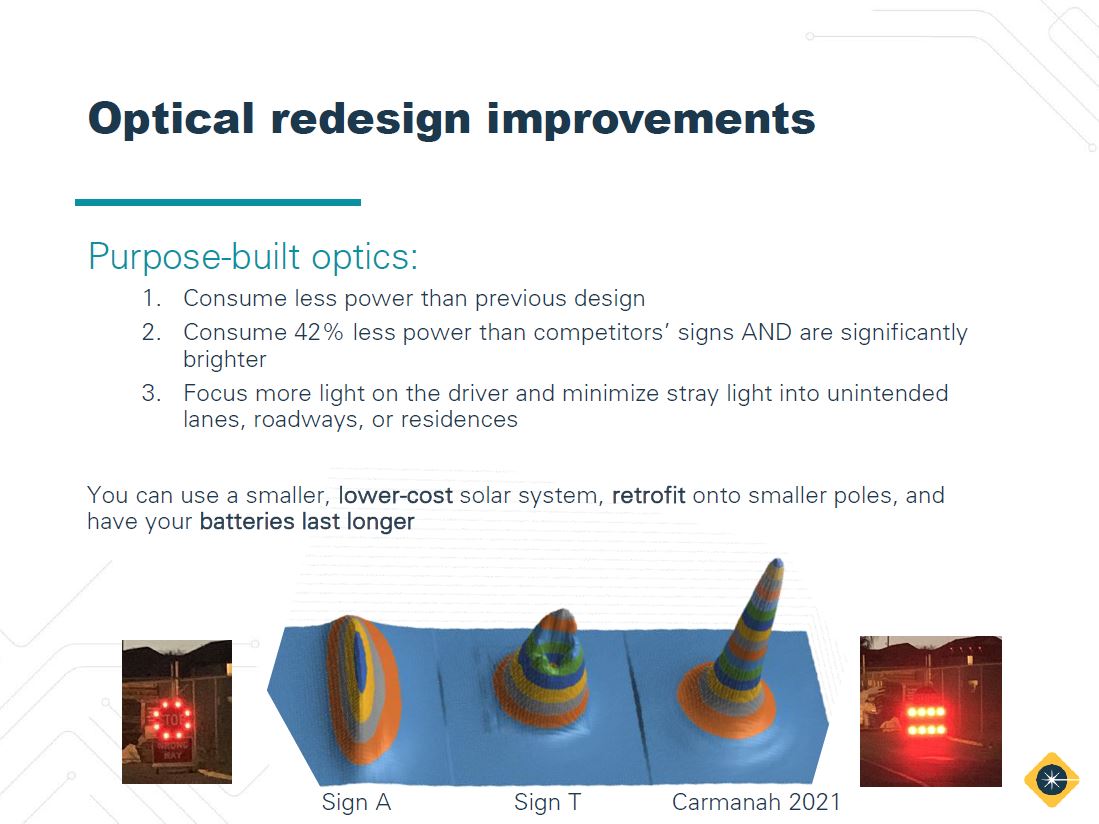 The improved LED-enhanced flashing sign system from Carmanah comes equipped with high-intensity LEDs in the smallest, most durable and affordable package. During this webinar, we review all of the new sign's highly effective features and provide a summary of the latest research and field studies on where these signs are best served.
Here's what we cover:
LED enhanced sign studies and common applications
MUTCD and regulations around LED enhanced signs
LED enhanced sign performance and things to watch for
Click the button and fill out the form to watch the webinar.