Apply for school zone walk improvement project grants and law enforcement grants for school zones in Washington state
The Washington Traffic Safety Commission (WTSC) offers grants to keep kids safe when traveling to and from school, and a deadline is approaching for one of these funding opportunities. The WTSC offers three types of grants: School Walk Route Improvement Project Grants, Law Enforcement Equipment Grants for School Zones, and School Zone Crossing Guard Grants. Funding for these grants comes in part from tickets issued in school zones.
School Walk Route Improvement Project Grants
If your project includes flashing yellow lights and signage—including pedestrian actuated beacons, rectangular rapid flashing beacons, and similar devices—you can apply for funding under the School Walk Route Improvement Project Grant. Other eligible activities include safety audits, preliminary engineering studies and designs, as well as walk/bike to school encouragement activities and speed enforcement.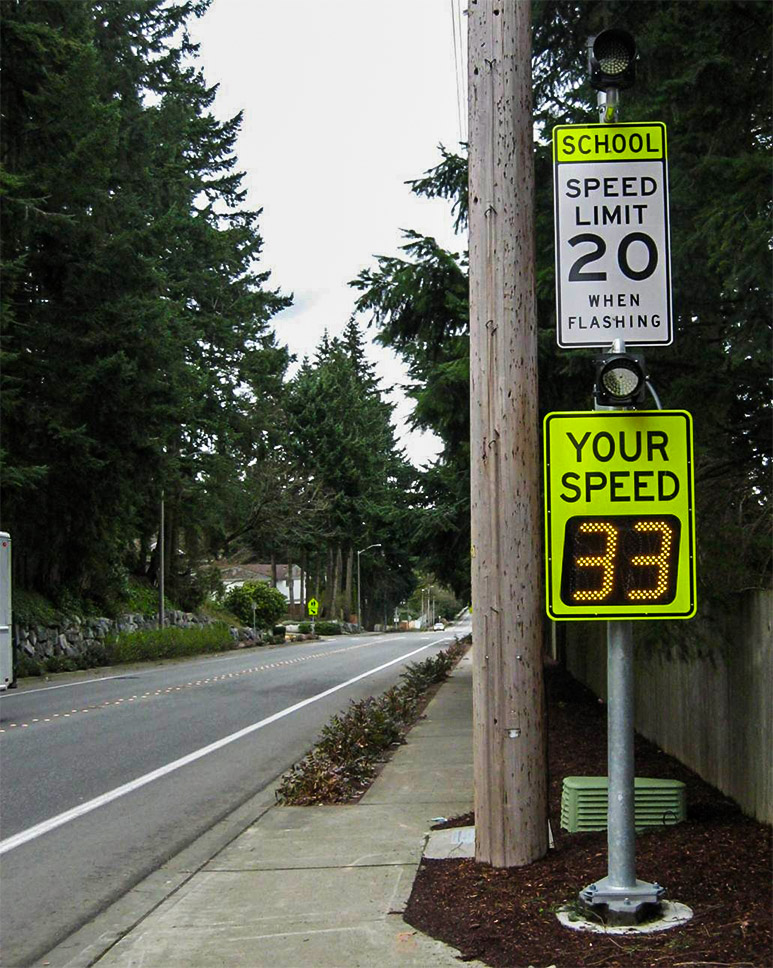 Carmanah products that would qualify include the following:
Washington State agencies, federally recognized tribal governments, cities, counties, non-profits, public schools, and more may apply for the funding. The deadline for applying for this year is March 22, 2019, at 5 PM.
Law Enforcement Grants for School Zones
Law enforcement officers in Washington who are actively enforcing traffic safety by writing school zone tickets under RCW 46.61.440 are eligible for grants. Radars, LIDARs, speed feedback signs, and heavy weather gear for those doing motorcycle enforcement are all eligible for funding.
Carmanah products that would qualify include the following:
SpeedCheck radar speed signs: Combine these with school zone beacons to help encourage drivers to self-correct as they enter the school zone.
Reimbursement for law enforcement products is provided after officers submit completed forms and proof of purchase within 60 days of approval.
School Zone Crossing Guard Grants
Reimbursement grants are available every year for public, private, or tribal elementary or middle schools seeking crossing guard equipment. These mini-grants of up to $300 can cover flags, cones, signs, whistles, and more.
While Carmanah Traffic does not offer products that fit into this funding bucket, crossing guards can rest assured that funding is available for school zone improvements in the other grant opportunities listed above to help make their jobs safer and easier, ensuring everyone gets to school safely.
Learn more about who qualifies for each of these programs and how to apply here.
Find more grant opportunities
Explore our funding and grant resources page to learn about the application process, traffic safety-related grants, and other funding opportunities.