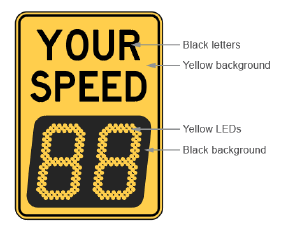 While the latest edition of the Federal Highway Administration's Manual on Uniform Traffic Control Devices does not have a section dedicated to radar speed signs specifically, it does contain guidelines relevant to radar signs throughout various chapters. This guide condenses these various guidelines and requirements into an easy-to-digest guide, perfect for quick reference.
This guide cites MUTCD requirements for radar speed feedback signs like:
LED display digit height
Sign and display color
Legibility guidelines
And more.
Download MUTCD Requirements for Radar Speed Signs guide