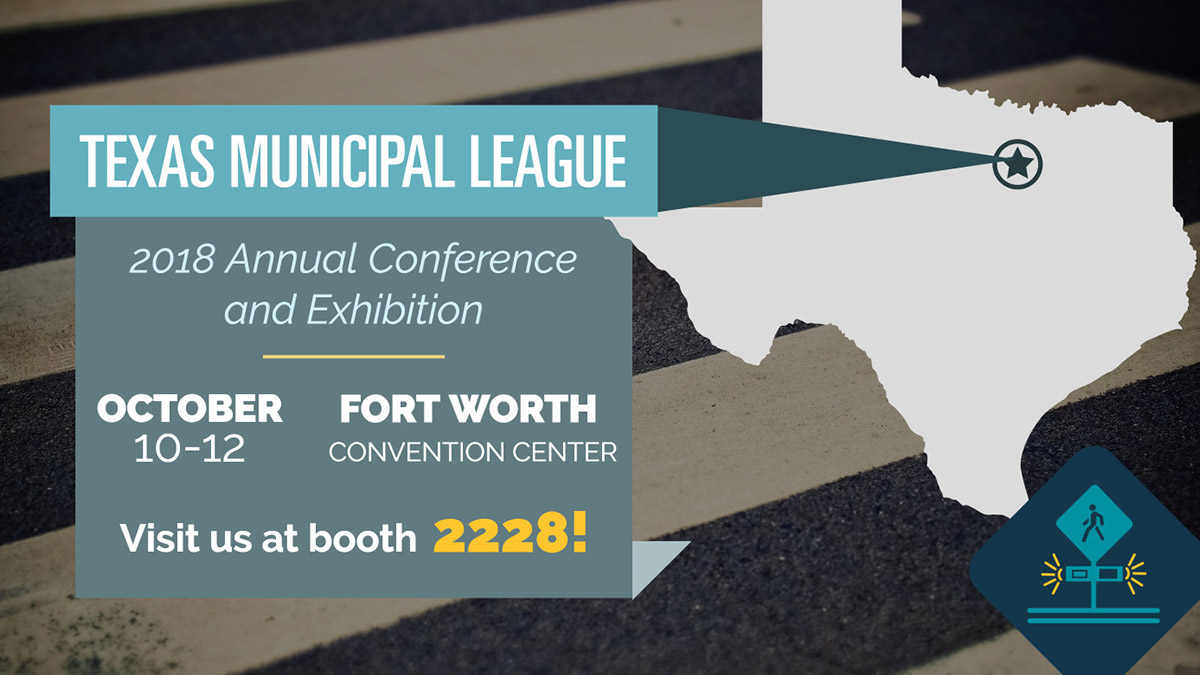 Event: Texas Municipal League (TML) Annual Conference and Exhibition
Location: Fort Worth Convention Center, Fort Worth, Texas
Conference Dates: October 10 – 12, 2018
Booth: #2228
Hours:
October 10: 12–5 PM
October 11: 8 AM–4 PM
October 12: 8–10:30 AM
We head to Fort Worth, Texas, this week for Texas Municipal League's Annual Conference and Exhibition. We're very excited to spread the news of our recent acquisition of Information Display Company (IDC). IDC manufactures industry-leading radar speed signs that are proven to reduce driver speeds and increase safety in school zones, residential areas, and work zones. These "your speed" signs and other display products fit nicely in Carmanah Traffic's current product offering and help us align more closely with traffic calming and Vision Zero initiatives. Read our press release about our IDC acquisition here, and stay tuned for incoming updates on our new IDC line of radar speed limit signs!
TML's Annual Conference is Texas Municipal League's signature event, bringing out mayors, council members, city secretaries, city managers, and others to one of largest gatherings in the state. Whether your focus is planning, safety, or infrastructure, TML's many sessions offer valuable information to enhance community safety and more.
Visit us at booth #2228 to talk traffic safety (or anything you want—we're well-rounded)!