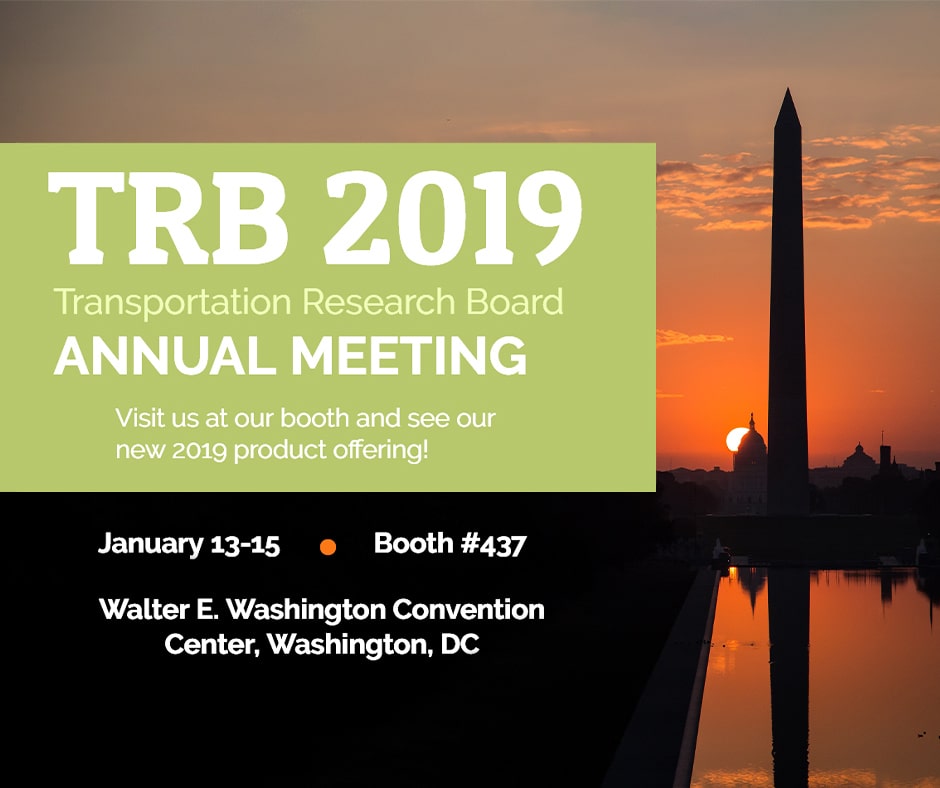 Event: Transportation Research Board (TRB) Annual Meeting
Location: Walter E. Washington Convention Center, Washington, DC
Conference Dates: January 13 – 15, 2019
Booth: #437
Hours:
Sunday, January 13: 4–7 PM
Monday, January 14: 9 AM – 4 PM
Tuesday, January 15: 9 AM – 4 PM
We're starting off the new year in Washington, DC, at the Transportation Research Board's 98th Annual Meeting. We have a shiny new product lineup ready for 2019 that's stacked with some new additions and some long-time favorites—we're excited to share them with you all!
Our newest addition is the SpeedCheck® radar speed sign. Late last year, we acquired Information Display Company, a manufacturer of industry-leading radar speed signs proven to reduce driver speeds and increase safety in school zones, residential areas, and more. These signs help us align more closely with traffic calming and Vision Zero initiatives. We also announced our new cabinet-based flashing beacons for crosswalks, school zones, and warning and stop signs. These upgraded cabinets are ideal for projects that need to support high beacon intensity, more activations, and other requirements. Our wrong-way driver alert systems are also new to 2019. We worked with the Nevada DOT to add RRFBs to WRONG WAY signs to help drivers self-correct to reduce wrong-way incidents. Learn more about our new and updated 2019 products here.
TRB's Annual Meeting is the largest event of its kind in North America for Federal and State Department of Transportation officials. This year's spotlight theme is "Transportation for a Smart, Sustainable, and Equitable Future," with additional topics including transformational technologies, resilience and sustainability, and transportation and public health. Learn from some of the 5,000+ presentations in nearly 800 sessions and workshops, see new traffic products and services from over 200 exhibitors, and visit with more than 13,000 professionals in your industry.
Visit us at booth #437 to talk traffic calming and safety.