24-Hour Flashing Wrong Way Warning Sign
Focus wrong-way driver attention with high-intensity flashing WRONG WAY signs
The WW100 system is a cost-effective wrong-way driver warning solution to increase safety at problematic highway off-ramps. The system flashes continuously for 24 hours a day on an exit ramp to deter potential wrong-way entry. Multiple WW100 flashing signs can be installed along a ramp to help get drivers' attention before they enter the main roadway. Each sign is outfitted with a high-intensity LED enhanced sign.
The WW100 is a solar-powered system that houses the batteries, solar panel, and energy management system in a compact enclosure, making it an easy-to-install, self-contained solution. Existing wrong way signage can be retrofitted with the WW100 in minutes and new installations are completed quickly and easily. It installs without trenching, cabling, or in-ground wiring, and it's built to last: durable and dependable, this product comes with a 3-year warranty for peace of mind.
Top 3 reasons to choose the WW100 24-hour flashing warning sign:
Compact solar engine makes installation fast and easy with minimal traffic disruptions.
Easy to mount and retrofit onto a range of square and round poles.
Cost-effective, quick-to-deploy solution to stop wrong-way drivers.
Request WW100 Information
We put solar to work™
Whatever your wrong-way project requirements are, we can run a comprehensive site assessment to confirm the best solar-powered solution for your project. We run a field-proven software simulation to create a Solar Power Report™ to show you how we did it. Best of all? It's free, and we can have it ready in 24 hours.

Configuration Options and Add-Ons
Solar Engine Options
The WW100 is available in several solar engine options.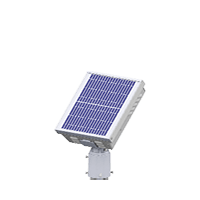 Compact, 15-watt integrated solar engine
Large, 30-watt integrated solar engine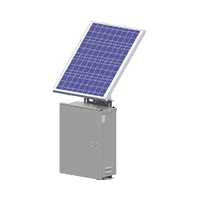 Cabinet-based, 20-watt, 50-watt, and 80-watt solar and AC systems