24-Hour Circular Flashing Beacons 
Improve stop, warning, and new sign compliance with 24-hour LED flashers.
24-Hour Circular Flashing Beacons 
Improve stop, warning, and new sign compliance with 24-hour LED flashers.
Every street, road, and highway presents a unique set of challenges to traffic engineers looking to improve safety and increase walkability. When an intersection, blind corner, or other location is problematic, adding flashing beacons to new or existing signs can help improve conspicuity and compliance. Providing drivers and other road users a highly visual signal in advance of a change in conditions means they can safely slow down, reducing congestion, property damage, and saving lives.
Carmanah's 24-hour circular flashing beacons have the highest light output in the industry and have proven highly effective across a range of applications, from intersections to advisory signs to emergency vehicle warnings. Depending on the options you choose, lights can flash continuously 24/7, flash only when switched on, or flash on demand when activated by our R838 wireless beacon controller.
You can see those beacons blinkin' a solid mile away. We liked them so well we've already purchased more Carmanah solar beacons for our school zone signs.
– Mike Villareal, Operations Foreman, Altus Tower
| Problem | Solution |
| --- | --- |
| Drivers are continually blowing through stop signs. | 24-hour flashing beacons increases conspicuity and awareness of stop signs, as well as driver caution and compliance. |
| Regular commuters aren't complying with new speed limits or other posted regulations. | Beacons can help draw attention to new regulations and traffic flows with the onset of bright flashing lights. |
| Drivers and pedestrians aren't clearing the way for station-exiting emergency vehicles, causing safety issues and delays in response times. | Carmanah's R838 wireless beacon controller can be utilized by emergency personnel to give road users advance warning that vehicles are entering a roadway. |
| Drivers are ignoring temporary advisory warnings, including heavy equipment and seasonal chain-up requirements. | Beacons can be activated only at certain times using either a manual switch or wireless beacon controller so that they're more evident to drivers, especially commuters familiar with the route. |
What types of signs use 24-hour beacons?
The applications are virtually endless. Add beacons to existing signage or on the approach to existing signage.

Stop signs, including 4-way, 2-way, or T-intersections, and approaches to these intersections

Fire station and other emergency facilities with regularly exiting vehicles.

Curve Ahead signs or other indicators of sharp turns or blind corners
What activation options are available?
Depending on your application and goals, you may require your beacons to flash all the time, or on an as-needed basis. 
24/7 flashing – This is a great option for signs you want to draw attention to all the time, including new stop or speed limit signs.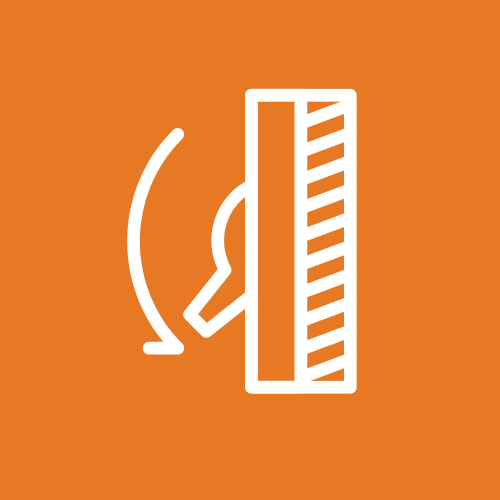 Manual override switch – If you only want your beacons to flash at certain times, you can use a manual switch to override the constant flash pattern.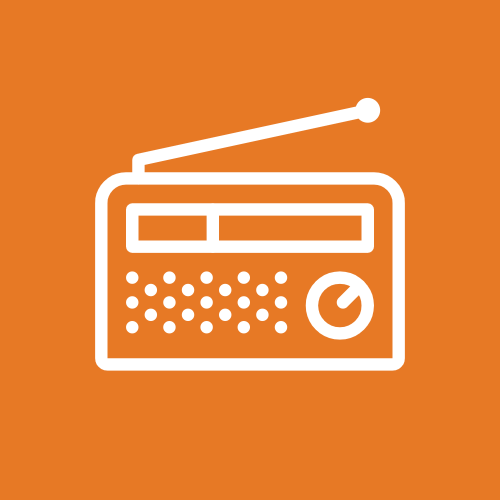 Remote beacon control – A great option for fire halls, hospitals, and police stations, our R838 controller allows operators to activate beacons from up to 1,000 ft. away.
See 24-hour flashing lights in action
Watch this video to see our flashing beacon solutions in action.
Solar-powered solutions offer affordability in remote locations
A 2006 Wyoming Department of Transportation study showed that 85.8% of the state's fatal vehicle incidences occurred on rural roads, so they decided to install Carmanah's flashing beacons with "stop ahead" warning signs. For these remote locations, solar-powered models were the best choice, with no trenching or wiring required that would have made this project prohibitively expensive. For many locations, solar-powered beacons are the most cost-effective and practical option. Learn more about Wyoming's R247 beacons to see additional benefits.
We have completed installations like this one across North America and around the world. Here are some additional highlights:
Eliminating traffic deaths starts with small steps
What began in Sweden is now a global movement toward safer streets where no loss of life is considered acceptable. The Vision Zero initiative encourages cities to pledge to eliminate death and serious injury from their roads: Boston, Vancouver, Los Angeles, and Orlando are some of the many cities that have initiatives in place. Transportation engineers, government officials, and safety advocates all play vital roles in meeting their city's Vision Zero initiatives. A great place to start? Consider enhancing high-risk locations or those with previous incidents with flashing beacons or LED enhanced signs to help bring those traffic deaths to zero.
Curious about connectivity?
We partnered with leading intelligent transportation systems (ITS) solutions provider Applied Information to develop StreetHub™, a portfolio of beacons and signs that leverages cellular technology to allow authorized personnel to remotely monitor and control their complete network from a single easy-to-use web-based platform. With StreetHub, you can set and adjust the schedules of your 24-hour flashing beacons from anywhere, plus collect data, manage alerts, monitor battery health, and more—all without having to make a manual site visit.